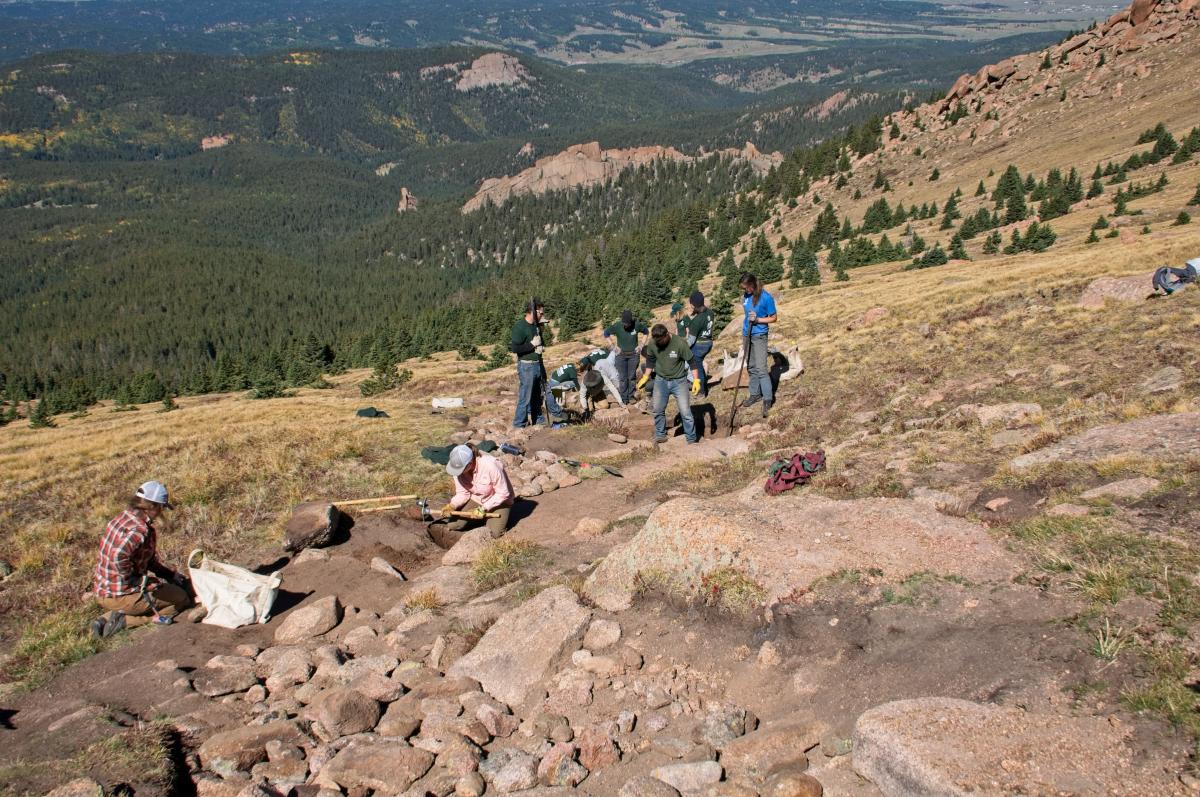 Alpine Stewardship Training
Saturday, July 20, 2019
to
Sunday, July 21, 2019
Led by RMFI, the Colorado Fourteeners Initiative (CFI), and Volunteers for Outdoor Colorado (VOC), the Alpine Stewardship Training is a 2-day, 1-night overnight camping training happening on Pikes Peak and covering high alpine specific stewardship techniques.

We will start the training Saturday morning, July 20 at 9:00am with a classroom session before heading up the mountain for field training on the mountain Saturday afternoon and all day Sunday. Participants must bring their own camping gear and other personal items for alpine field work days.

Space is limited and priority spots are given to volunteer Crew Leaders and/or experienced, active volunteers looking to increase their impact helping on alpine stewardship projects.
Pre-registration is required. Please contact Molly Mazel, RMFI Volunteer & Partnership Coordinator, with any questions or to sign up: [email protected] or 719-471-7736