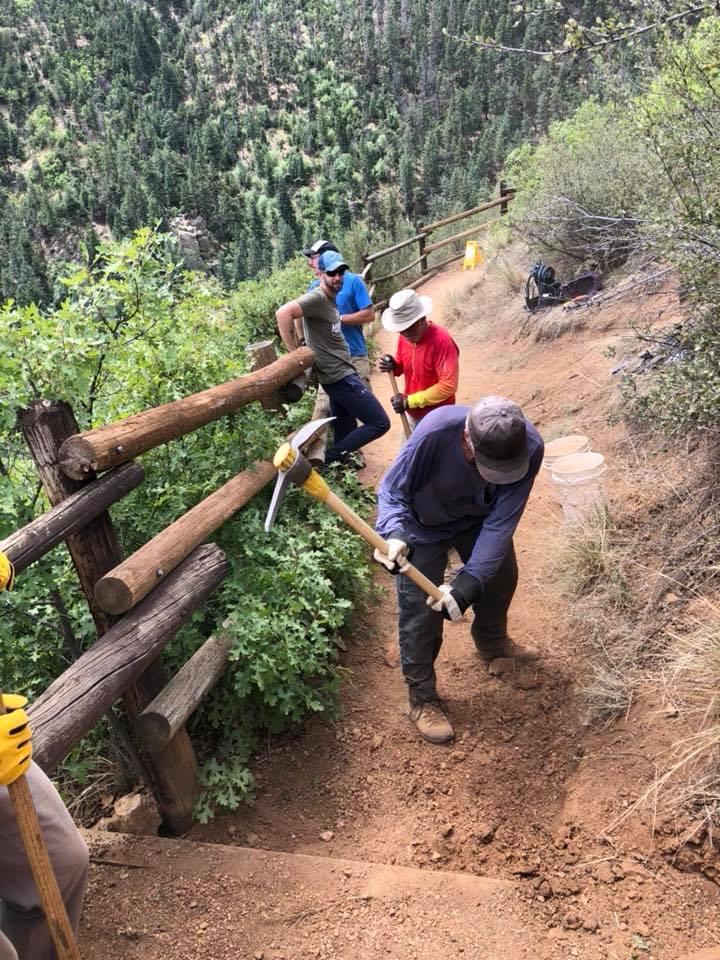 The Barr Trail is the primary summit route to the top of Pikes Peak, elevation 14,115 feet. The trail starts at the western end of Manitou Springs and climbs 7,500 feet over 12.6 miles to the summit of Pikes Peak. The trail sees a tremendous amount of use from hikers, runners, backpackers, and mountain bikers. Please come lend a hand for a day of repair and maintenance on Barr!

On this workday we will concentrate on a variety of trail maintenance tasks on the bottom 3 miles of trail, including trail corridor clearance, improving trail drainage, and trail tread maintenance. There may be a bit of rock-moving as well to help with sustainable tread. This does mean a hike UP the steep trail of up to 3 miles. Be prepared for a strenuous and rewarding day of work!

Volunteers must commit to the full workday timeframe. 
This event is currently full. Please return to our calendar for additional volunteer opportunities.
Volunteer Calendar
Want to run in the Barr Trail Mountain Race on July 28? As a thanks for giving the trail some much needed love prior to the big event, the Barr Trail Mountain Race will offer discounts to all volunteers! One lucky volunteer may even win a free entry!
If you have questions, or would like to register a group, please contact Molly Mazel, Volunteer Coordinator, (719) 471-7736 ext. 4# or molly@rmfi.org