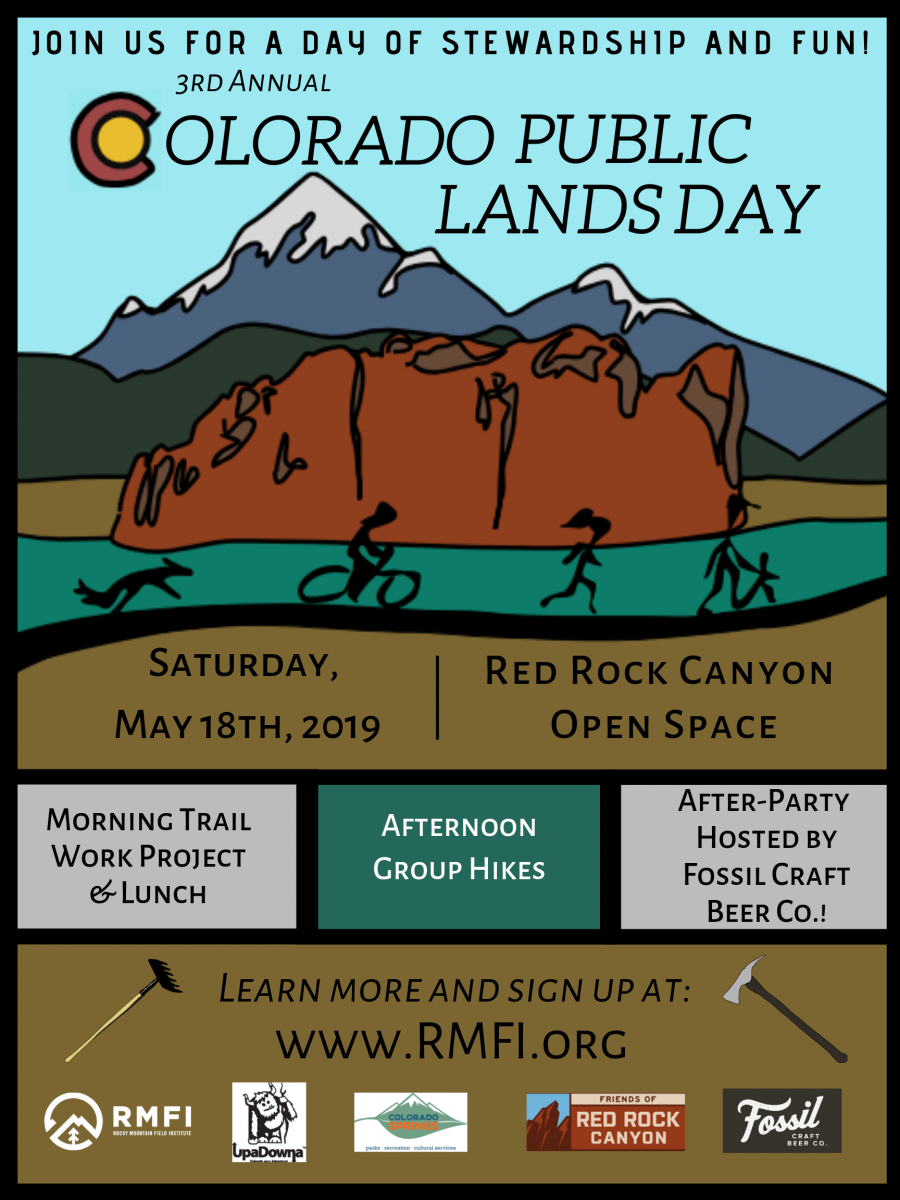 CO Public Lands Day @ Red Rock Canyon
16, or 13 w. an adult volunteer
Join RMFI, the City of Colorado Springs Parks, Recreation, and Cultural Services Department, the Friends of Red Rock Canyon, UpaDowna, and Fossil Craft Beer Company for a celebration of the 3rd Annual COLORADO PUBLIC LANDS DAY!

We will kick off the day with a morning work session to restore redundant and unsustainable rogue trails near the Intemann and Roundup Trails in Red Rock Canyon Open Space. Work will include breaking up hardened soils, seeding, transplanting, mulching, and other necessary tasks. The project will run from 8:00am-12:00pm.

After a morning of work, we'll have lunch and then go enjoy the recreation that this open space has to offer. We will have a couple of guided, educational hikes to choose from, hosted by UpaDowna and the Friends of Red Rock Canyon! After all that, keep the fun going by joining us after the trail project and hikes at Fossil Craft Beer Company for a special Colorado Public Lands Day celebration! There we will celebrate the release of a RMF-IPA limited edition brew to benefit RMFI and have door prizes for volunteers and lots of other fun!
If you have questions, or would like to register a group, please contact Molly Mazel, Volunteer & Partnership Coordinator, (719) 471-7736 ext. 4# or [email protected].