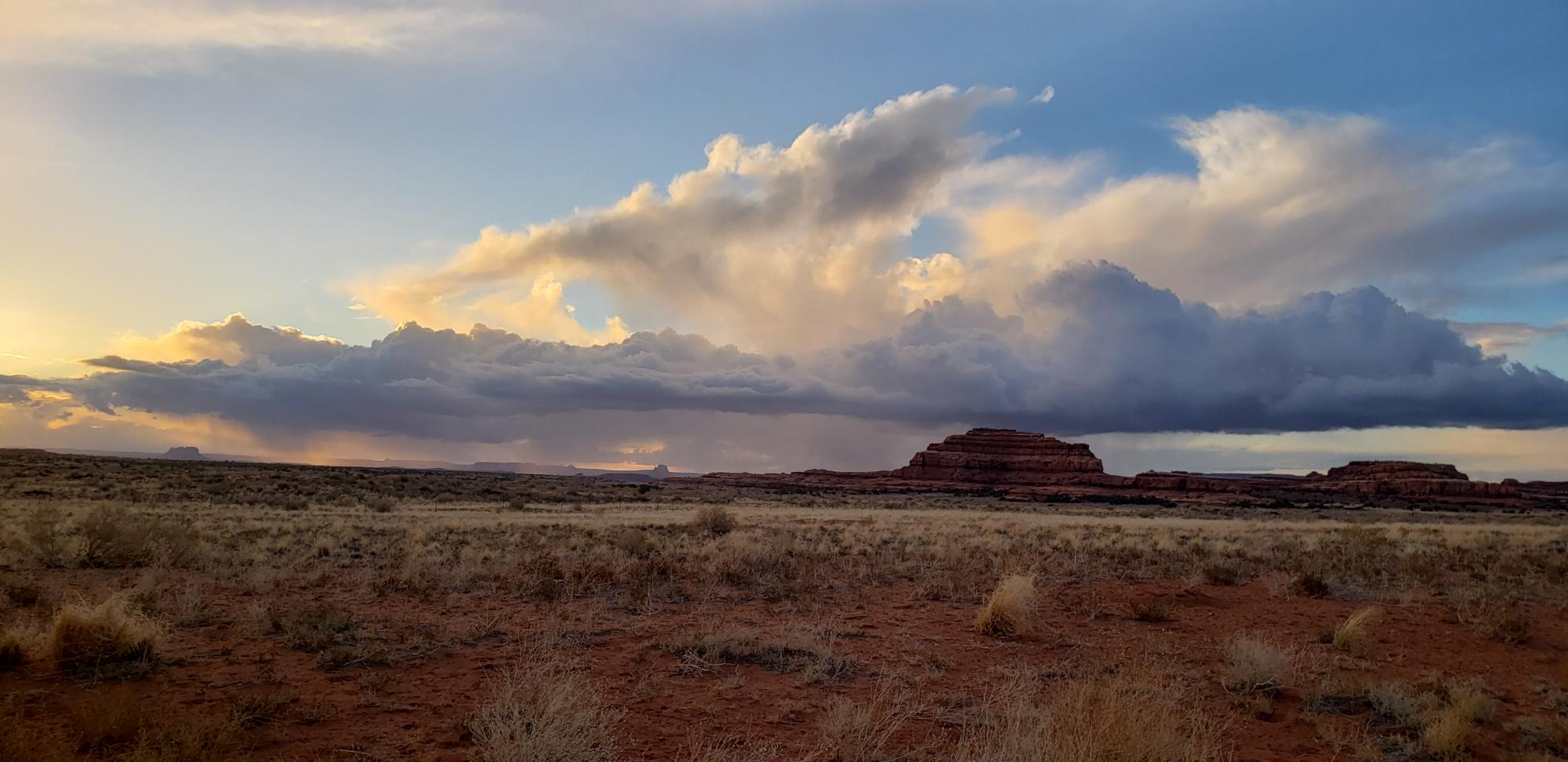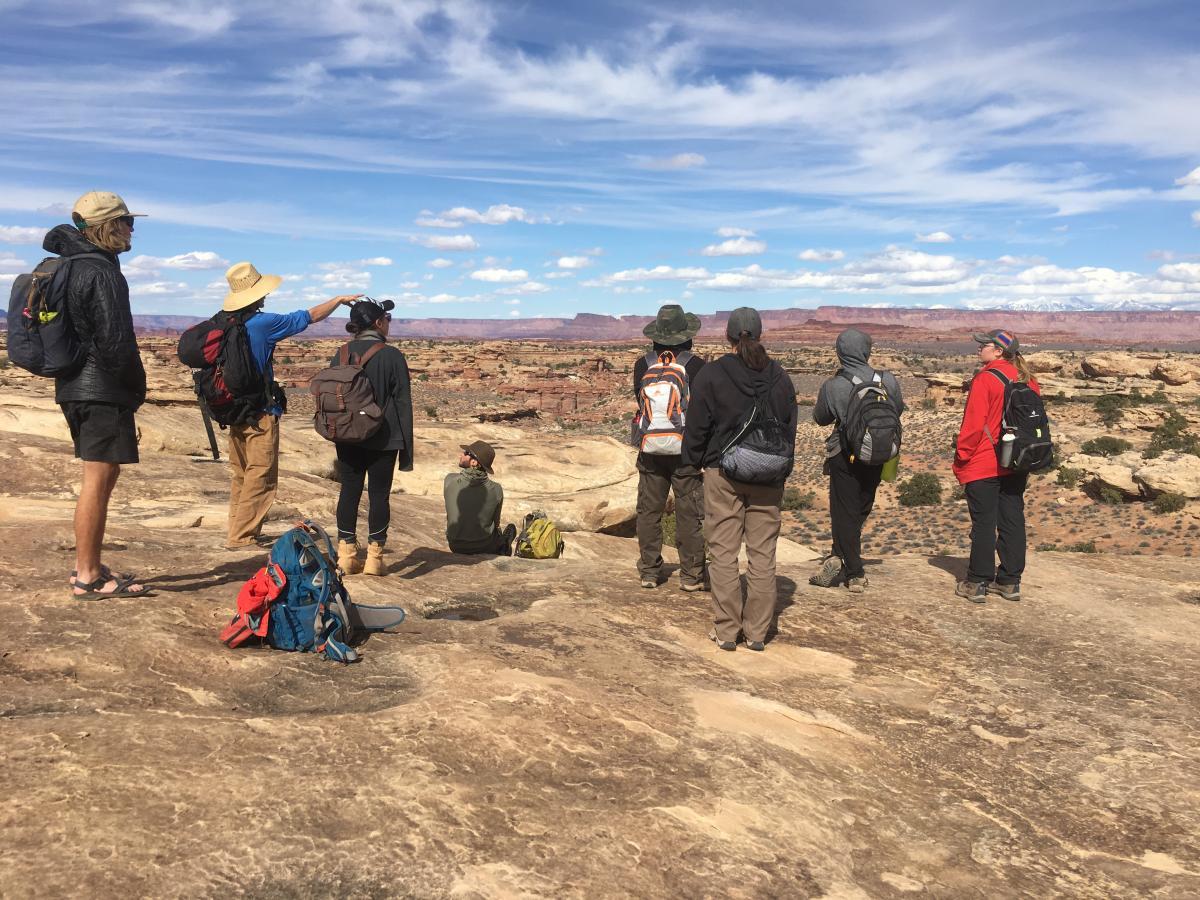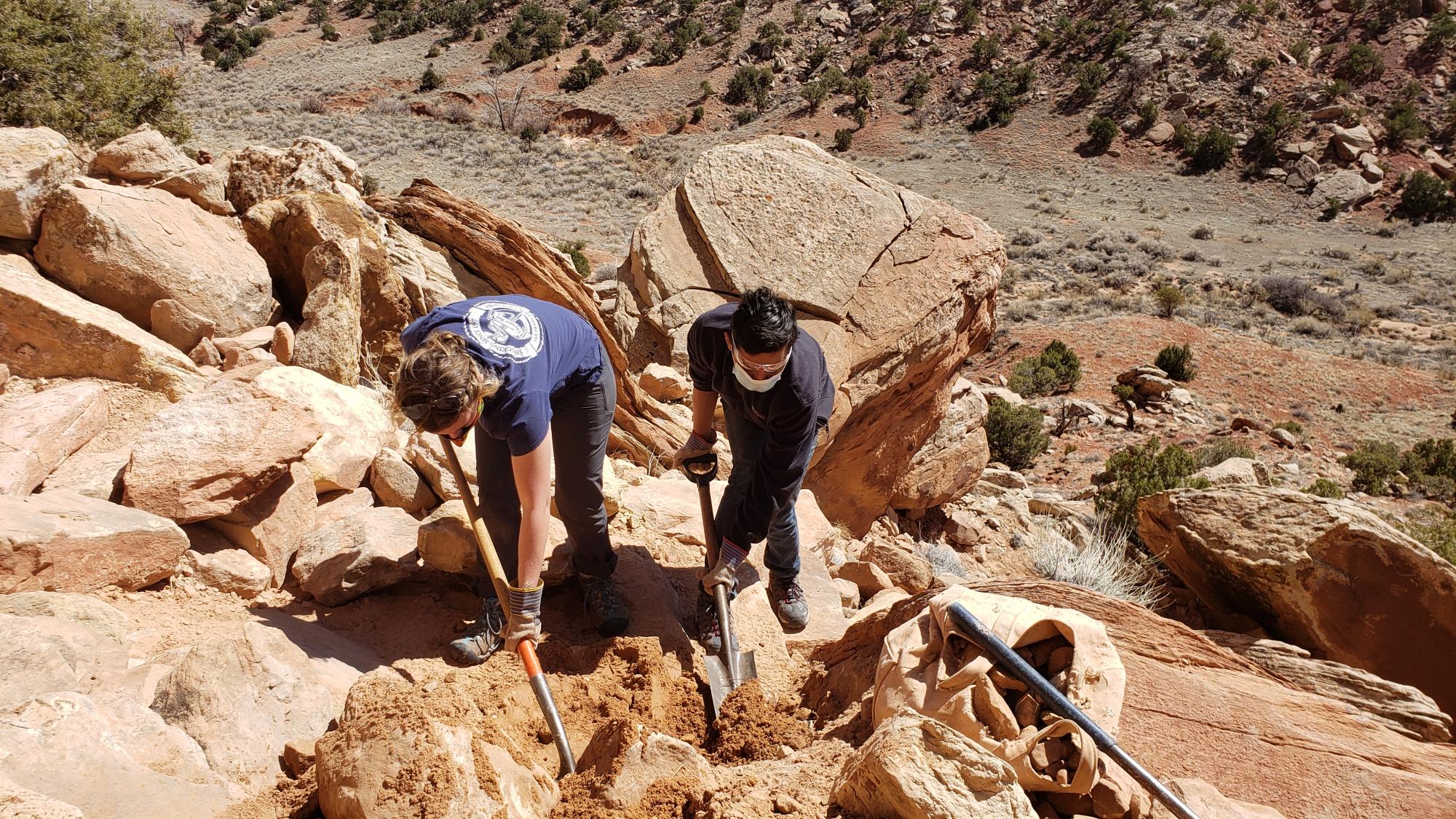 Indian Creek
Project Status
Current Project
Indian Creek Canyon is located in the Bears Ears National Monument, approximately 50 miles south of Moab, Utah, on the border of the Needles District of Canyonlands National Park. A dramatic and intriguing landscape, Indian Creek is rich in natural diversity and cultural resources, with some of the finest rock art in the region. It is also a world-renowned rock climbing area, attracting climbers from all over the world.
RMFI began working with the Bureau of Land Management (BLM) and the Dugout Ranch in 1989 to preserve Indian Creek Canyon and mitigate recreational impacts. In conjunction with groups from Outward Bound, Prescott College, Western State College, Colorado College, and Montrose High School, RMFI has built trails to many popular climbing sites and completed major restoration in several side canyons. RMFI has also completed a comprehensive trails and campsite inventory to assist the BLM and the Nature Conservancy in developing a recreational impact mitigation and management strategy for the area.
NATIVE LANDS
We recognize the following nations, whose traditional territories we work on at Indian Creek:
Núu-agha-tʉvʉ-pʉ̱ (Ute) 
Eastern Shoshone 
WORK OBJECTIVES
RMFI's primary project goal is to contribute to the preservation of Indian Creek Canyon through the completion of recreational impact mitigation, restoration, and visitor education and stewardship programs. Specific project objectives include:
Identifying and developing access trails to popular climbing sites.
Closing and restoring social trails and abandoned roadbeds.
Preparing trailhead information and visitor education materials.
Assisting the Bureau of Land Management, The Access Fund, and The Nature Conservancy in identifying recreation management, conservation, and restoration programs.
PROJECT PARTNERS AND FUNDERS
Access Fund
Boulder Climbing Community
Bureau of Land Management
Colorado College
Fountain Valley School
Friends of Cedar Mesa
Front Range Climbing Stewards
George and Dolores Doré Eccles Foundation
Montrose High School
Texas Tech University
The Nature Conservancy
Get involved
If you are interested in donating your time to this project or other similar projects, please check our calendar for workday opportunities or contact Calla Balliett, our Volunteer & Partnership Coordinator with any questions: 719-471-7736 ext. 4# or [email protected]