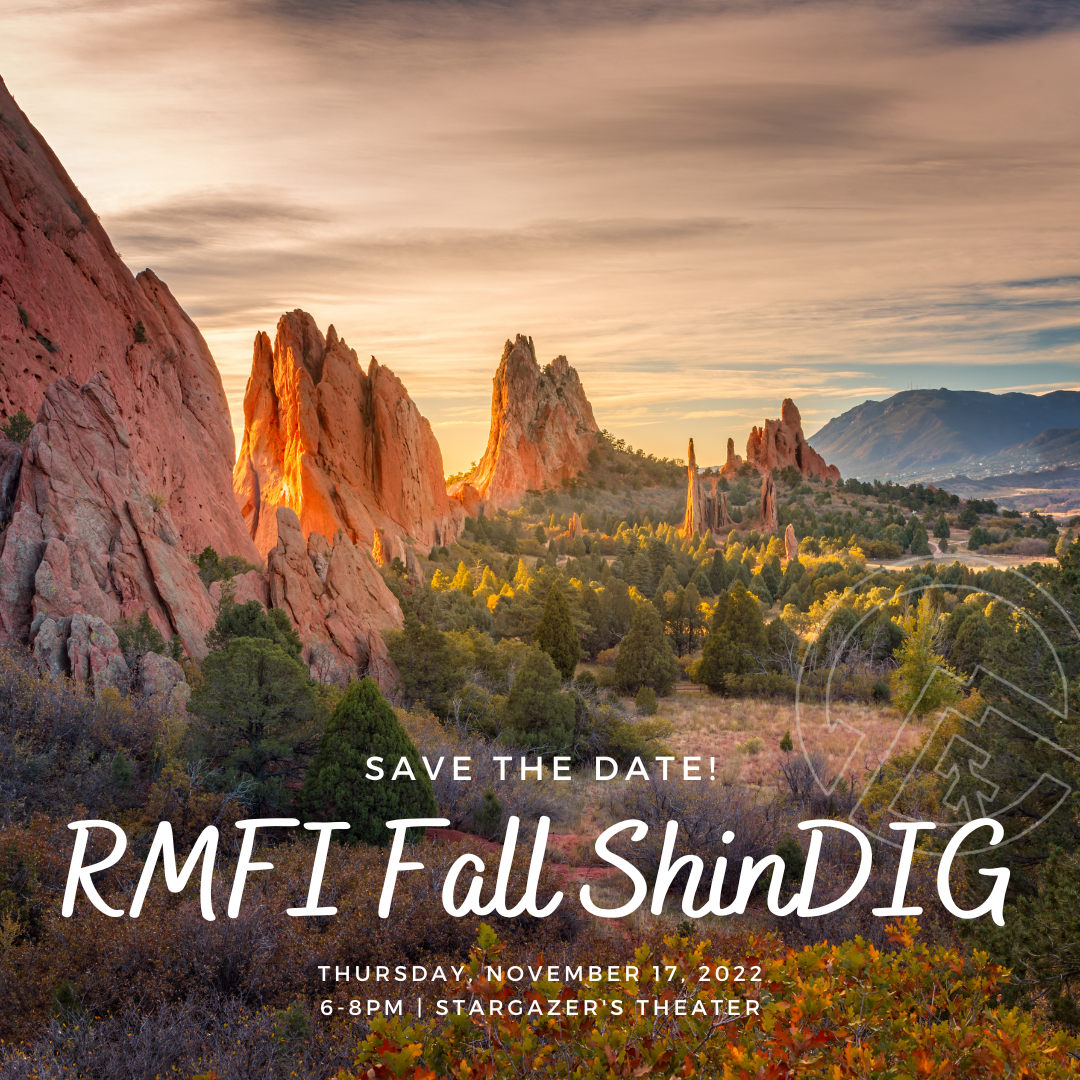 14th Annual RMFI Fall ShinDIG
Thursday, November 17, 2022
Join RMFI for our annual gathering to celebrate our many wonderful partners, volunteers, and supporters who make the work we do possible! RSVP at the link below!
Join RMFI for our 14th annual RMFI Fall ShinDIG to recognize and celebrate the many partners, supporters, and volunteers who make the work we do possible!
The event is free for all to attend! Food and beverages provided (1 drink ticket provided for all attendees; additional beverages available for purchase), live music by The Mitguards, photo contest finalists, awards ceremony, and celebration!
Please RSVP at this link by Monday, November 14. See you in soon!
Join us at Stargazer's Theatre
10 S Parkside Dr, Colorado Springs, CO 80910