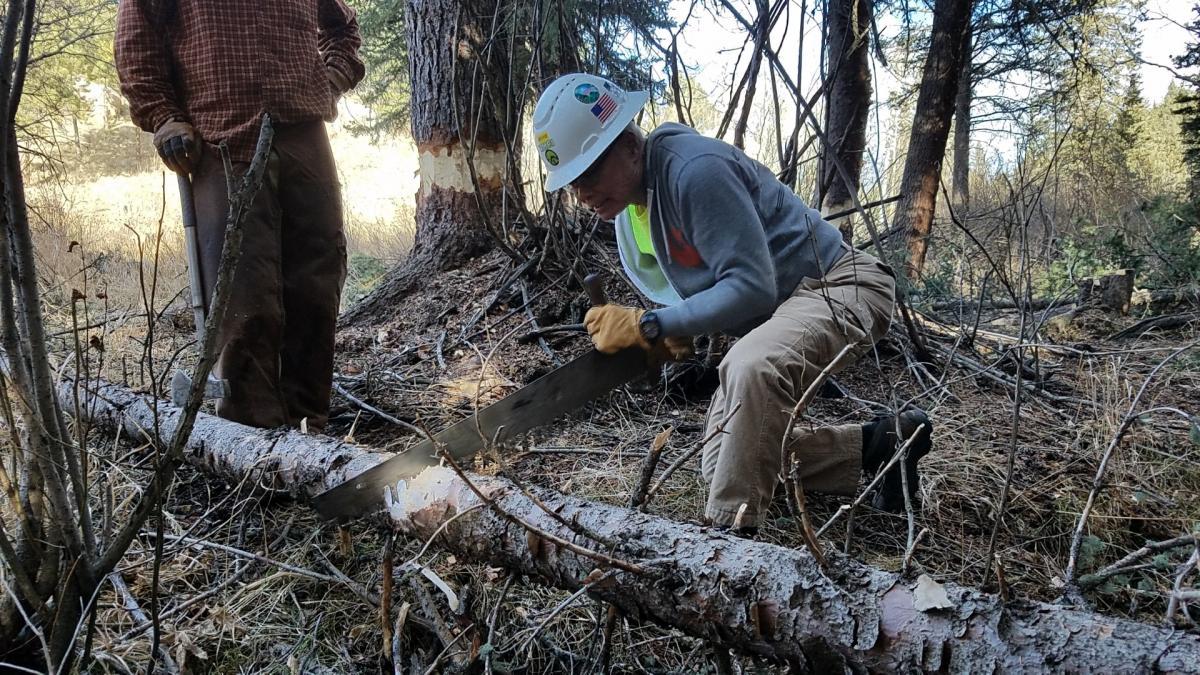 Pike National Forest - Watershed Health Improvement Program
Project Status
Current Project
In 2017, the Rocky Mountain Field Institute (RMFI) partnered with the U.S. Forest Service to begin implementation of a multi-year Watershed Health Improvement Program (WHIP). Watershed health improvements are part of an adaptive management strategy that focuses on landscape restoration and resiliency to a changing environment. Increasing risk of wildfire, impacts from climate change, and increasing demands on recreational opportunities, municipal water supplies, and natural resources are among the many drivers for an adaptive management approach. The U.S. Forest Service entered into a unique partnership with Colorado Springs Utilities (CSU) to address these growing challenges. Watersheds often cross-jurisdictional boundaries and, through the WHIP program, partners are in a better position to collaborate and identify key objectives and priorities for creating healthier and more resilient watersheds and landscapes. As a project partner, RMFI has focused the majority of our WHIP project work on CSU properties.

The U.S. Forest Service identified RMFI as a key partner in the WHIP program because of our extensive experience with post-fire restoration work and other kinds of stewardship and restoration efforts. RMFI played a key role in post-fire restoration efforts after 2 of Colorado Springs' most devastating fires – the Waldo Canyon Fire of 2012 and the Black Forest Fire of 2013. RMFI implemented fire restoration work in the burn areas to promote vegetative regrowth, to stabilize soil, and to reopen trails beloved by city residents. RMFI's first project under WHIP was improving the health and resiliency of two tributaries in the Upper Monument Creek area and the Ensign Gulch area in 2017 and 2018. In 2019, the project expanded to Rainbow Gulch and Goat Camp Creek. In 2020, RMFI continued to expand the scope of WHIP programming to include 3 additional work sites and will continue efforts in subsequent field seasons. Treatments under the WHIP program proactively mitigate the risk of wildfire by removing conifer encroachment in riparian zones and promoting fire resilient species. This allows fire to play its natural role as a regenerative agent while ensuring fires don't burn with the devastating intensity we have seen over the last several years.
NATIVE LANDS
We recognize the following nations, whose traditional territories we work on in Pike National Forest:
Očhéthi Šakówiŋ 
Núu-agha-tʉvʉ-pʉ̱ (Ute) 
Cheyenne
WORK OBJECTIVES
In 2019, RMFI entered into a new 5-year agreement with the Pikes Peak Ranger District to continue to carry out the goals detailed in our WHIP agreement to include removing conifer encroachment in riparian zones and promoting fire resilient species.
PROJECT PARTNERS AND FUNDERS
Colorado Springs Utilities
U.S. Forest Service - Pike & San Isabel National Forests, Cimarron & Comanche National Grasslands (PSICC)