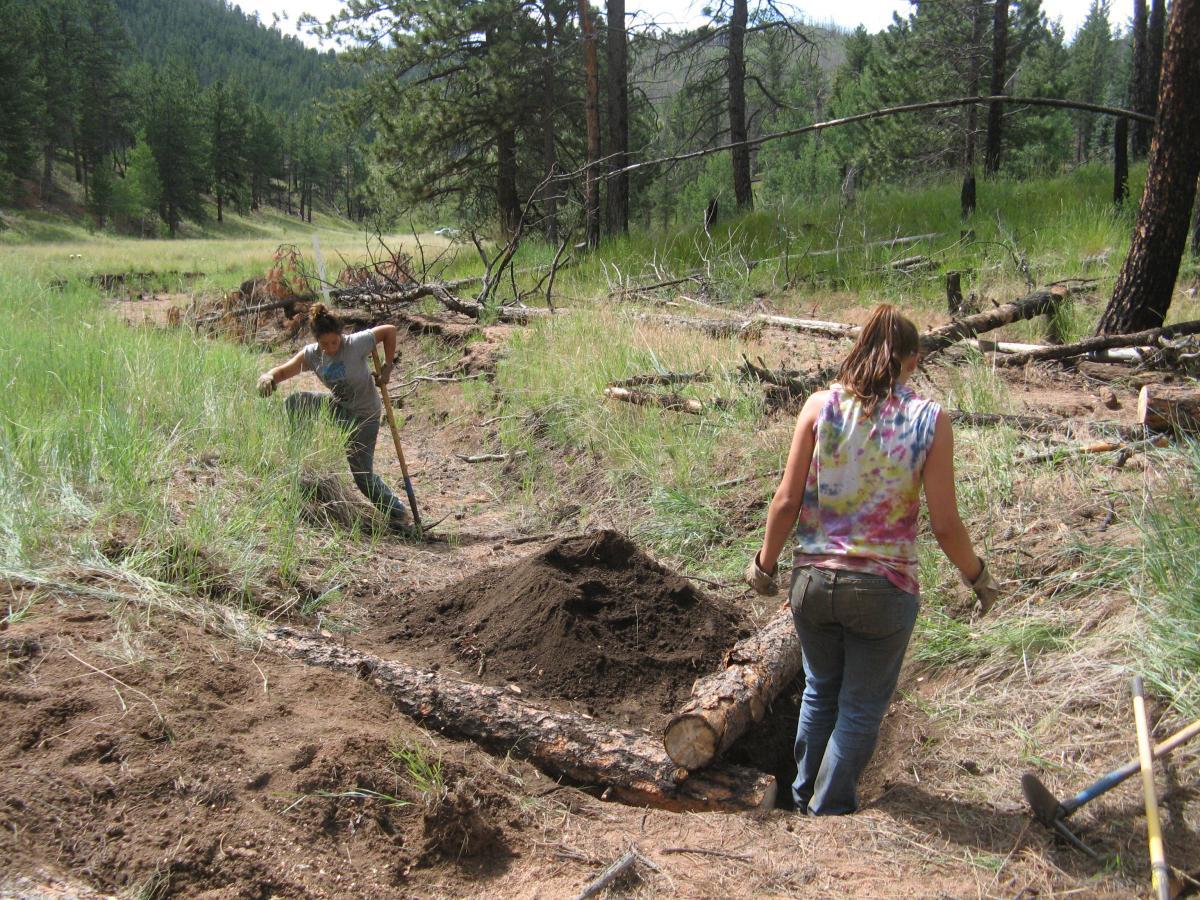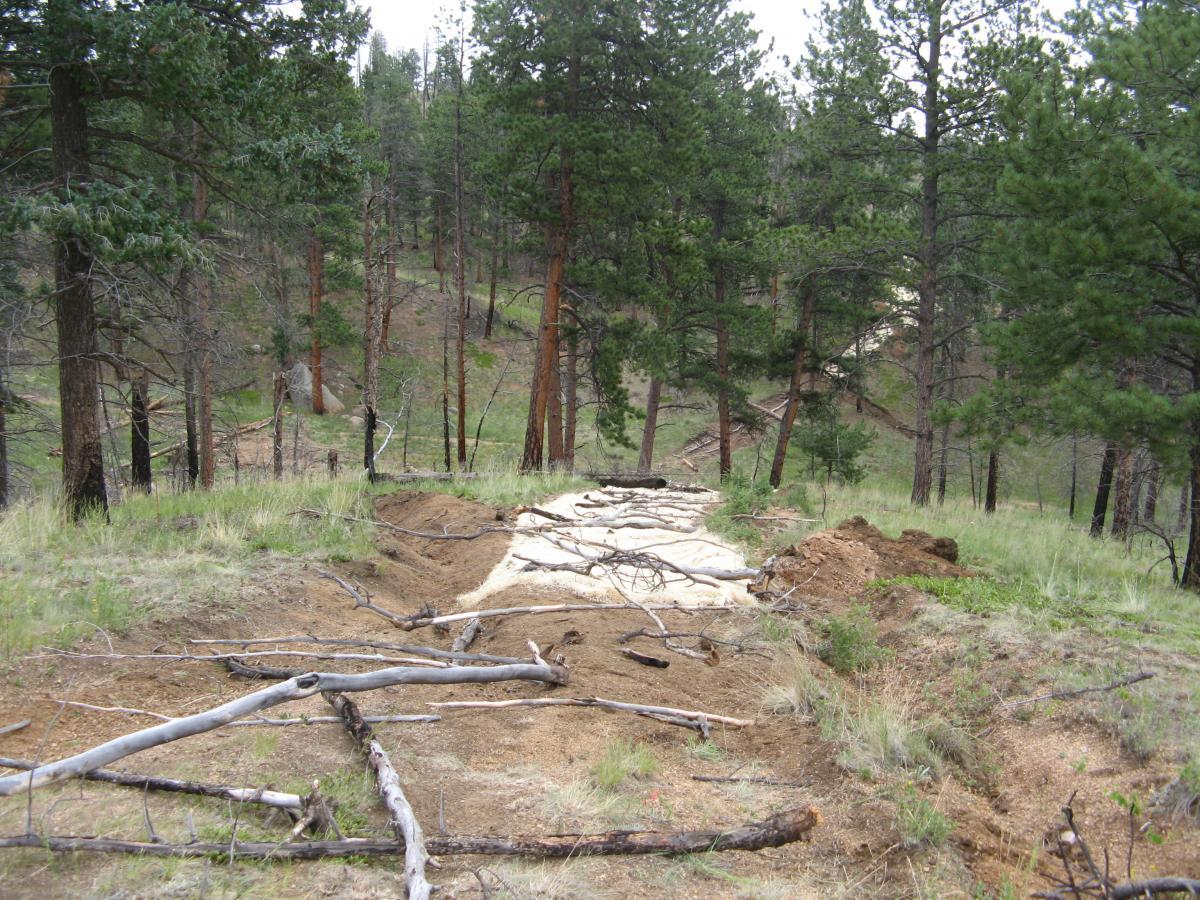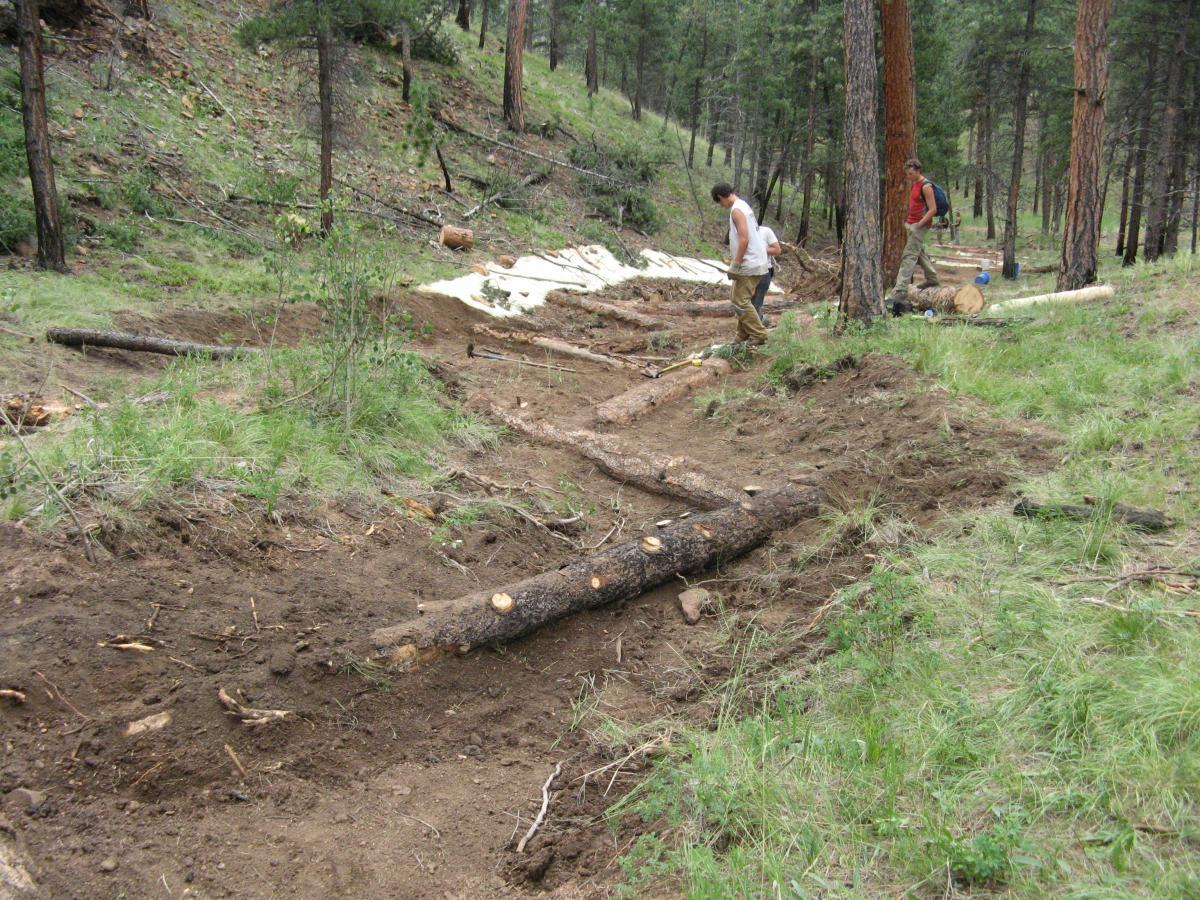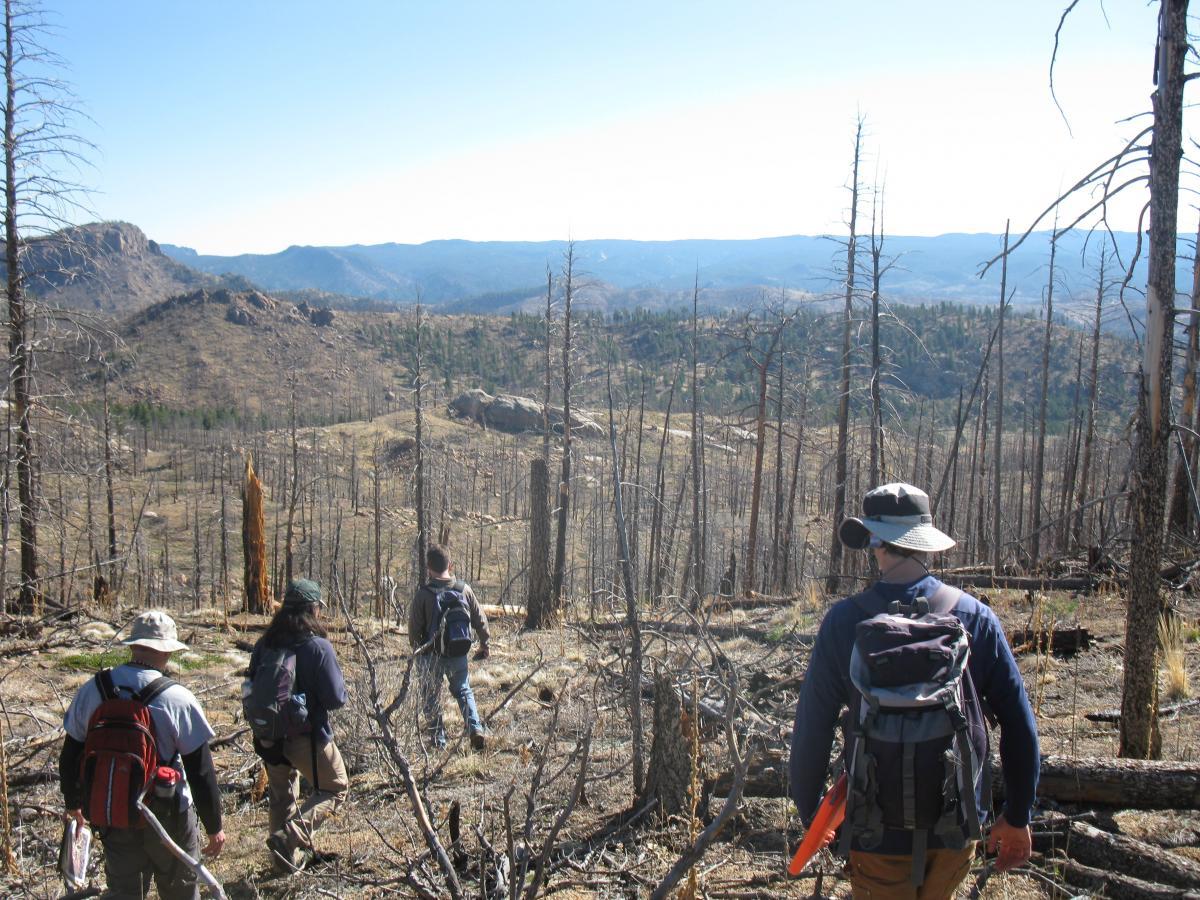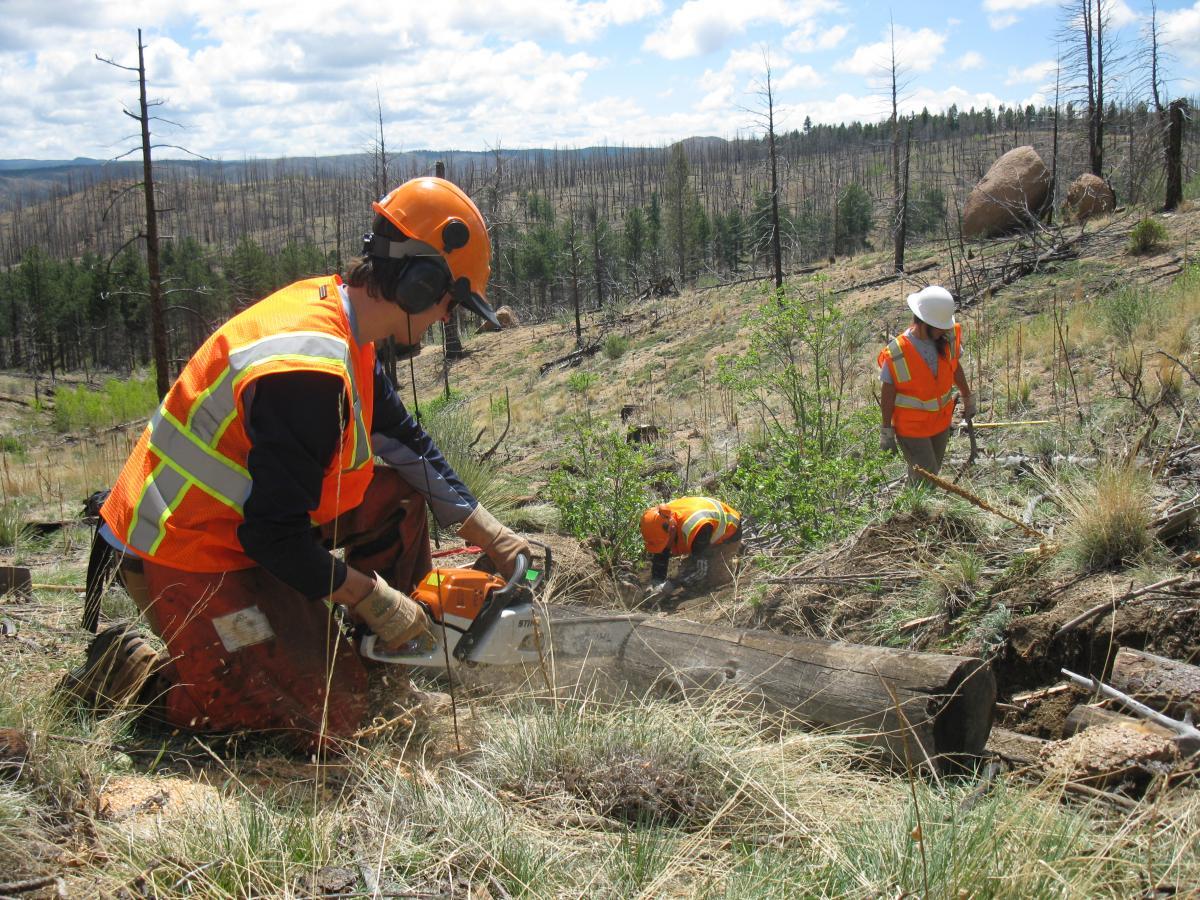 Hayman Burn
Project Status
Past Project
In 2002, the Hayman Fire burned for 20 days; it blazed through the Pike National Forest as well as other public and private lands. The fire destroyed 600 structures, jeopardized habitat for numerous threatened or endangered species, and severely impacted the water source for more than 75% of Colorado's residents and states downstream. The project area covers over 115,000 acres that was affected by the wildfire, and the majority of the restoration work was completed in a 45,000 acre area burned by the Hayman Fire.
The National Forest Foundation (NFF), Vail Resorts, the U.S. Forest Service (USFS), Coalition for the Upper South Platte (CUSP) and RMFI collaborated to complete on-the-ground restoration work in the Upper South Platte watershed as part of the NFF's Upper South Platte/Hayman Conservation Campaign. Typically, fire plays a natural role in the wellbeing of a ponderosa pine and Douglas fir forest; however, the absence of fire in the Pike National Forest during the 100 years prior to the Hayman Fire created an unnatural condition of large quantities of dead pine needles on the forest floor, short dry grasses and an over-abundance of small trees. Fire suppression efforts during the past century altered the forest's natural housekeeping rhythm and created an environment in which the fire burned far hotter than the forest system could withstand. The extremely high intensity of the fire resulted in the elimination of trees that provided the seed source for natural regeneration. As a result, native flora was completely obliterated – this left behind a highly denuded landscape composed of acres of erodible disturbed soil and the associated risk for invasive species to take over. The unnaturally high rates of erosion caused by the Hayman Fire are problematic because they result in increased sediment being washed into the rivers which negatively impacts fish and wildlife habitat, streamflow, the health of the watershed, the quality and cost of the water supply for Colorado residents, and the recreational experience for anglers.
After the fire, some parts of the affected landscape showed signs of recovery both with and without human enforced restoration efforts. However, there remained a critical need for improvement to several watersheds. The West Creek, Manitou Park, Lower Trout, and Four Mile watersheds represented the highest priority for addressing sediment issues. These are critical sub-watersheds of the larger Upper South Platter River Watershed, which provides drinking water for the City of Denver. The goal of the restoration effort was to reduce sediment output and increase aquatic habitat and stream channel stability in a number of critical sub-basins within the burn area.
RMFI worked alongside community volunteers and youth corps crews to obliterate decommissioned forest roads and trails, improve and relocate trails away from active stream channels, plant trees, and eradicate noxious weeds. While RMFI is no longer involved in the Hayman Fire burn scar, CUSP continues to respond to restoration needs, some 17 years after the fire.
Get involved
If you are interested in donating your time to this project or other similar projects, please check our calendar for workday opportunities or contact Calla Balliett, our Volunteer & Partnership Coordinator with any questions: 719-471-7736 ext. 4# or [email protected]