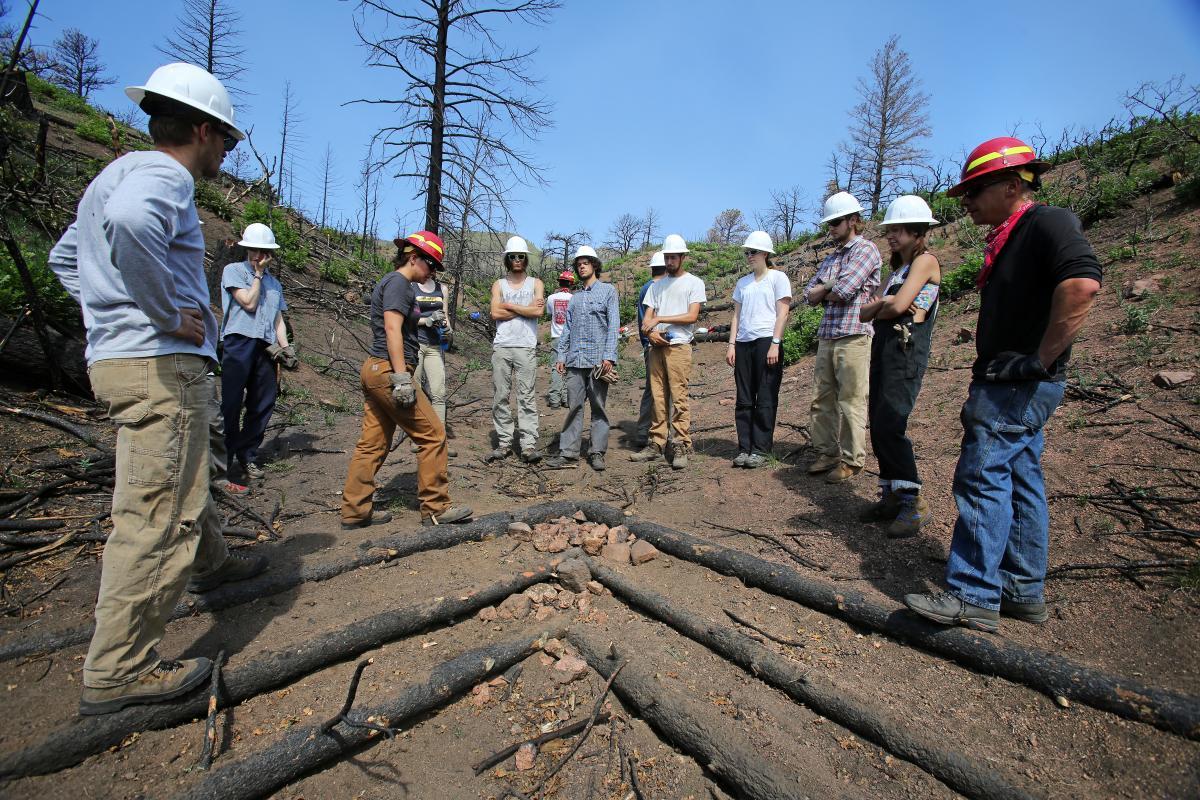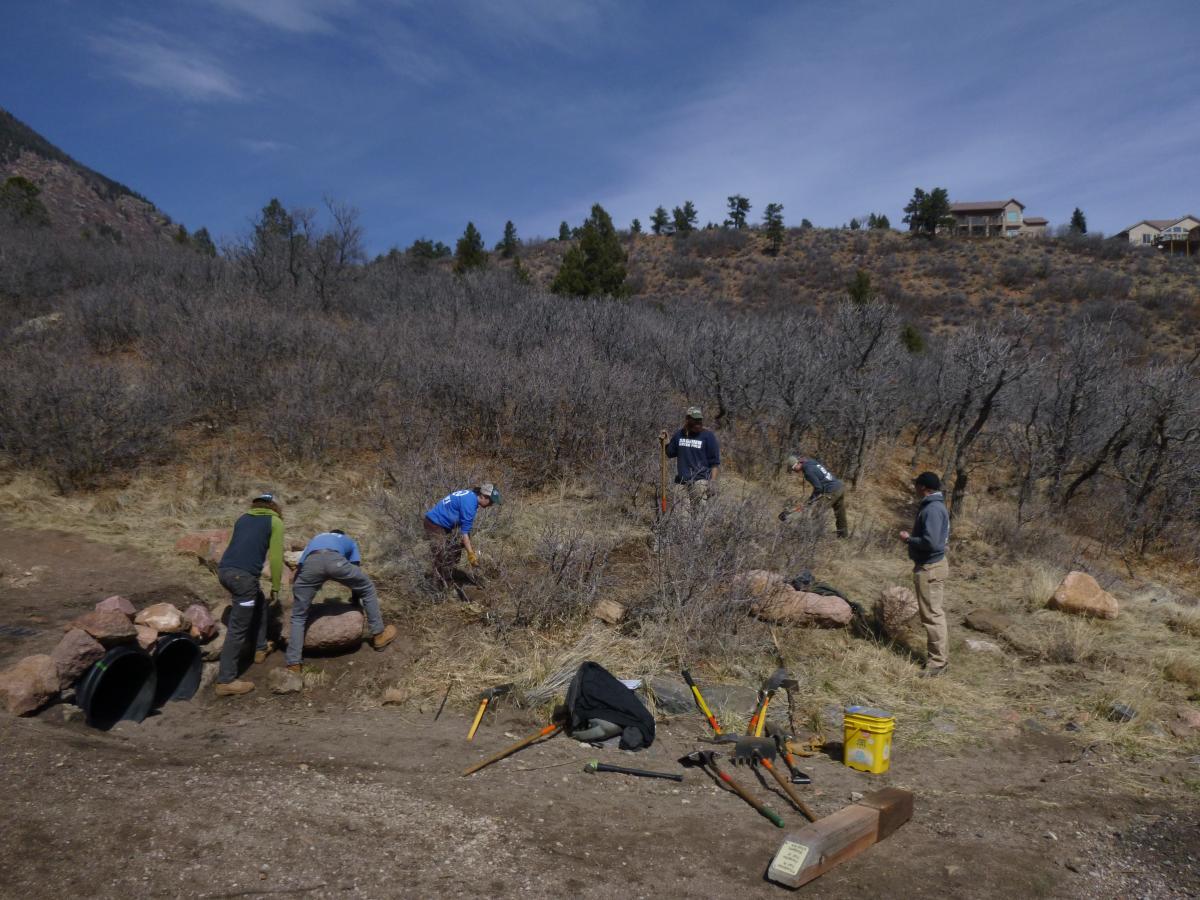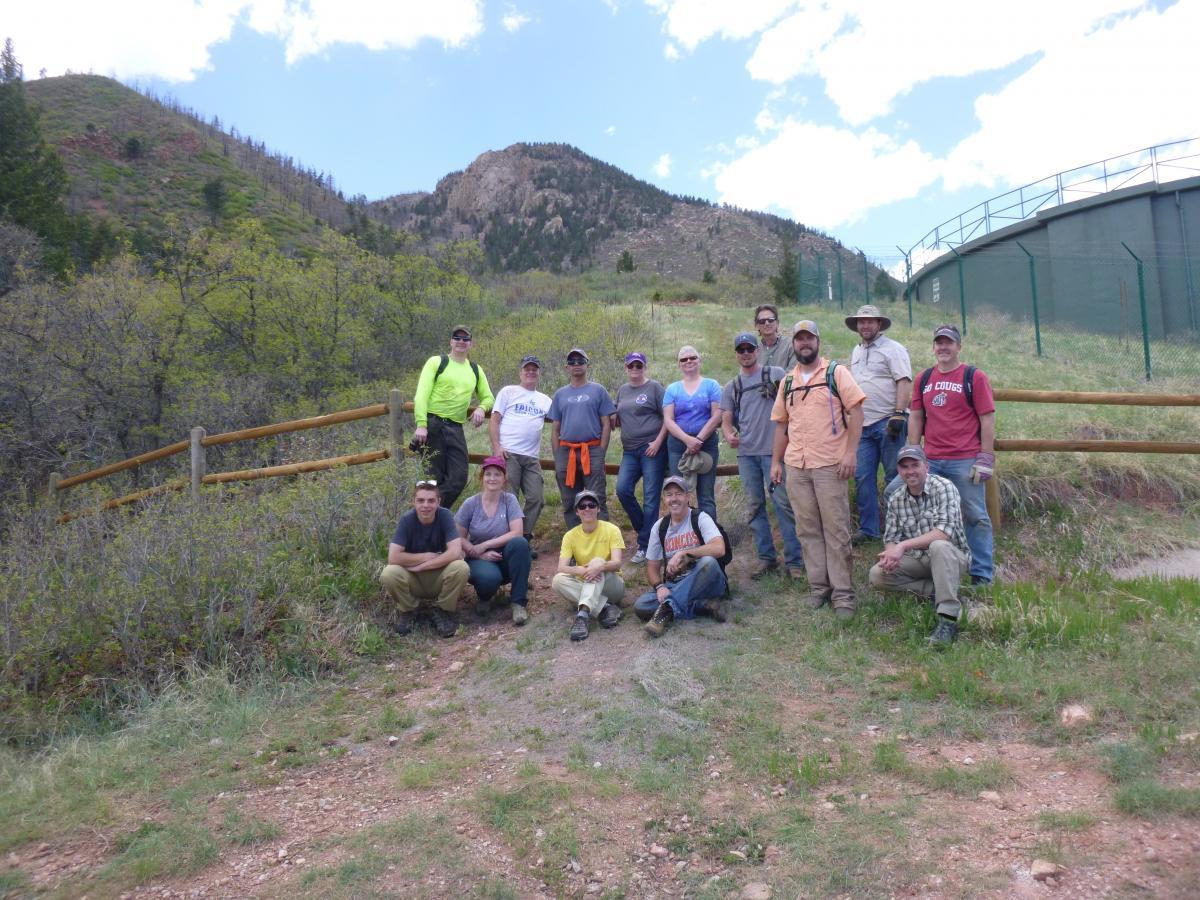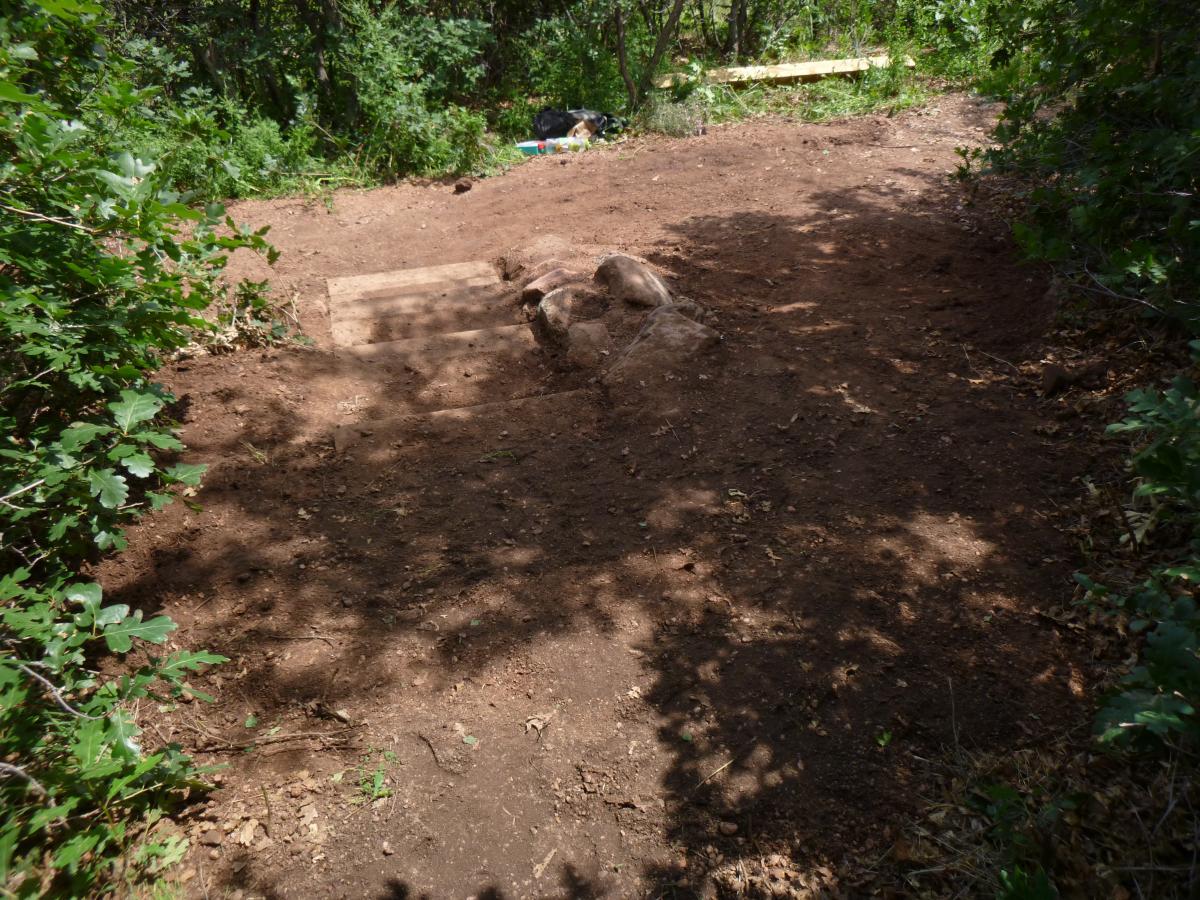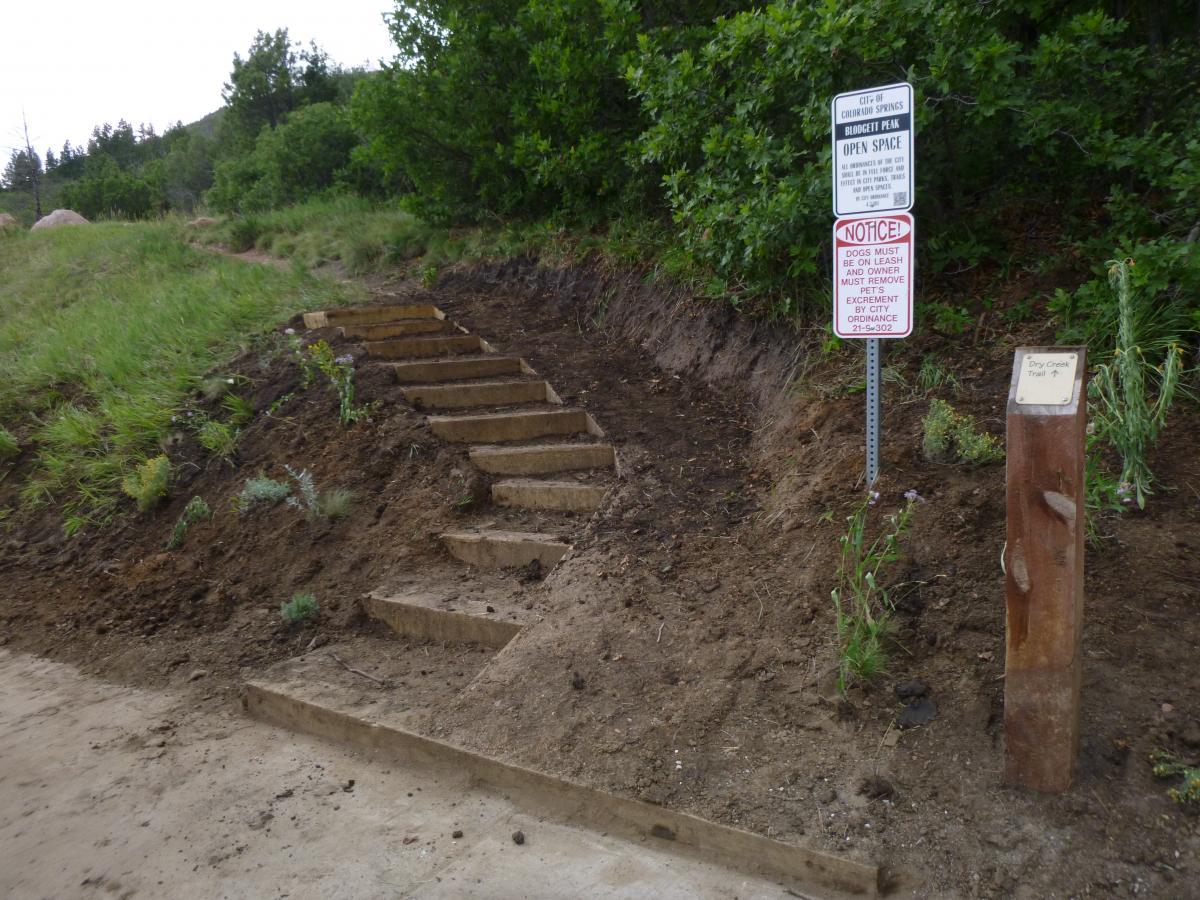 Blodgett Peak Open Space
Project Status
Past Project
RMFI first began working in Blodgett Peak Open Space in response to the 2012 Waldo Canyon Fire. The fire burned approximately half of the property and necessitated the temporary closure of the area. In partnership with the City of Colorado Springs and Mile High Youth Corps, RMFI completed post-wildfire stabilization and restoration work which resulted in the City being able to re-open the open space to the public in late 2013. 
In 2021, RMFI renewed its multi-year stewardship project in partnership with the City of Colorado Springs to complete maintenance and stewardship work at several properties purchased with proceeds from the Trails, Open Space and Parks (TOPS) tax. All work will be guided by the park's management plan developed by the City in cooperation with local citizens. The Blodgett Peak Open Space has 167 acres of open space, trails, and wildlife habitat. Once part of the Blodgett Ranch, the Blodgett Peak Open Space area is home to many animal species and vegetation species. Dominating this area are the ponderosa pine, Douglas fir and scrub oak. This land is also home to peregrine falcons. Once placed on the endangered species list, these birds fly freely throughout the Blodgett Open Space. Also unique to this area are the geological rock features. Throughout the open space there is a variety of rock sedimentation, including Manitou Limestone, Fountain Formation and Pierre Shale. The Rampart Range fault separates the sedimentary bedrock from the granite.
NATIVE LANDS
We recognize the following nations, whose traditional territories we worked on in Blodgett Peak Open Space:
Núu-agha-tʉvʉ-pʉ̱ (Ute) 
Cheyenne 
WORK OBJECTIVES
RMFI's current work objectives focus on helping the City of Colorado Springs complete trail maintenance, construction, and restoration projects within the open space in accordance with the park management plan.
PROJECT PARTNERS AND FUNDERS
Get involved
If you are interested in donating your time to this project or other similar projects, please check our calendar for workday opportunities or contact Calla Balliett, our Volunteer & Partnership Coordinator with any questions: 719-471-7736 ext. 4# or [email protected]